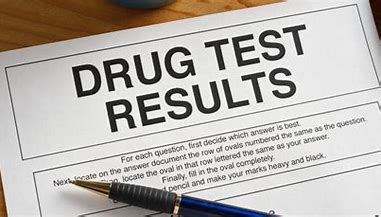 Beginning January 1, 2018, in addition to the existing DOT drug testing panel (that includes marijuana, cocaine, amphetamines, phencyclidine (PCP), and opiates), you will also be tested for four semi-synthetic opioids (i.e., hydrocodone, oxycodone, hydromorphone, oxymorphone). Some common names for these semi-synthetic opioids include OxyContin®, Percodan®, Percocet®, Vicodin®, Lortab®, Norco®, Dilaudid®, Exalgo®.
Medical Marijuana
The Department of Transportation's Drug and Alcohol Testing Regulation – 49 CFR Part 40, at 40.151(e) – does not authorize "medical marijuana" under a state law to be a valid medical explanation for a transportation employee's positive drug test result.
Will I lose my job if I test positive or refuse a test?
The DOT regulations do not address hiring, termination, or other employment actions. These decisions are solely the employer's, which may be based on company policy and/or any collective bargaining agreements.
What happens to me when I test positive or refuse to test (i.e. adulterate, or substitute my urine specimen, or decline to be tested)?
Your employer is required to immediately remove you from performing safety-sensitive functions. You will not be permitted to return to DOT regulated safety-sensitive functions until you have: Undergone an evaluation by a Substance Abuse Professional (SAP). Your employer must provide you with a list of SAP's that you can use; Successfully completed any course, counseling or treatment prescribed by the SAP prior to returning to service; Undergone a follow up evaluation by the same SAP to determine your compliance with their recommendations; AND Provided a breath and/or urine specimen that tests negative for drugs and/or alcohol prior to returning to DOT regulated safety-sensitive functions You will also be subject to unannounced testing for drugs and/or alcohol for at least 6 times during the first 12 months of active service with the possibility of unannounced testing for up to 60 months (as prescribed by the SAP).
Who pays for the DOT drug or alcohol test or SAP recommended treatment/education, the employer or employee?
The Department's regulations are silent on who is responsible for paying for the testing or SAP recommended treatment/education. Payment may be based an understanding between the employer and employee, including applicants for safety-sensitive positions. An employer may not, however, refrain from sending a "split specimen" for testing because the employee does not pay for the test in advance.
Will my results follow me to other employers?
Yes, your drug and alcohol testing history will follow you to your new employer. Employers are required by law to provide certain records of your DOT drug and alcohol testing history to your new employer, only when you sign a specific written release regarding that information. This is to ensure that, when necessary, you complete the return-to-duty process and your follow up testing program.
Call Now »